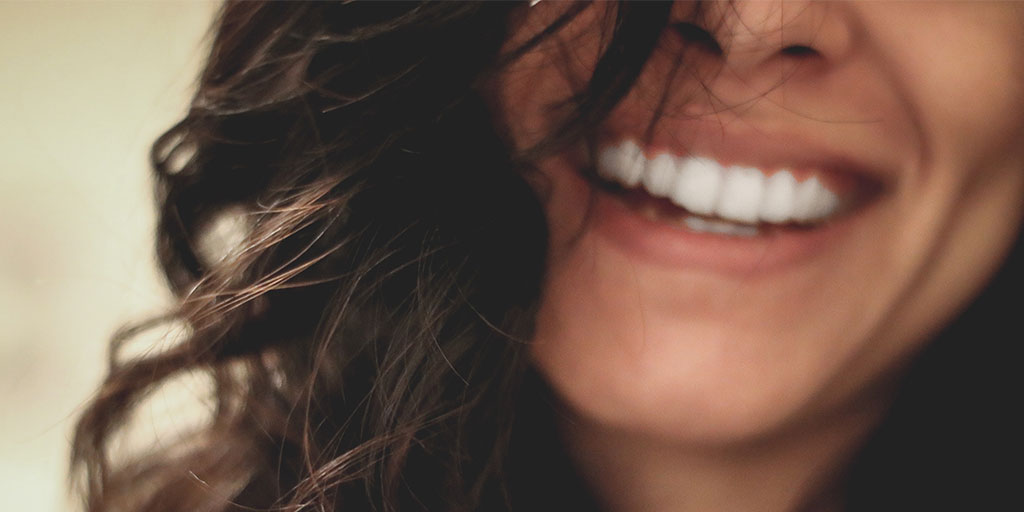 Photo by Lesly Juarez on Unsplash
Recently, with concerns over the potential toxicity of amalgam (silver fillings) and customer preference for less conspicuous fillings, there has been an increasing trend towards the use of composite (white fillings) materials for repairing dental decay. More than 122 million composite tooth restorations are made in the United States every year.2
Composite fillings are generally made from synthetic resins that are softer than natural tooth material, and so they are more susceptible to failure than amalgam (lasting 6-10 years versus several decades, respectively). However, all fillings will fail at some point as they crack or shrink away from the tooth. In both cases, the resultant gaps can harbor bacteria and food debris, increasing the risk of further tooth decay. The most common reason for replacement fillings is secondary caries occurring at the margins.
There has consequently been much research into developing a more durable filling material for the repair of dental decay, whilst still maintaining the aesthetic value.
Since bioactive glass is known to be biocompatible and is already used for many biomedical applications, its potential in dentistry has been explored. This article discusses the use of bioactive glass as a dental filling material.
What is Bioactive Glass?
Glass does not elicit an immune response and so, by virtue of its high strength and low weight, has been widely used in a range of biomedical applications, including bone tissue engineering, bone regeneration and wound healing.4 Bioactive glass is a type of glass that is able to bond to either hard or soft tissue and also demonstrates antimicrobial activity.
Bioactive glass is made from high purity raw materials, such as silicon oxide, calcium oxide, and phosphorus oxide, melted in platinum crucibles.5 They are available as discs, spheres, fibers and powders of varying sizes and with specific compositions.6 Furthermore, by modifying the composition and structure of the glass, its physical properties can be tailored to meet a specific need.5
Dental Bioactive Glass Composites
Following the success of bioactive glass in orthopaedic applications, bioactive glass was adopted for use in dentistry applications. It has shown substantial benefit in the repair of periodontal defects.4
The observed antimicrobial activity alongside its demonstrated high strength made bioactive glass a prime candidate for tooth fillings. Fillings made with bioactive glass should slow secondary tooth decay by inhibiting bacterial colonization and increase the durability of composite filling materials. Furthermore, it was hypothesized that the bioactive glass may also provide minerals to strengthen the damaged surface of the tooth.
Evaluations of bioactive glass as a tooth filling have recently shown that such extrapolations to dentistry are indeed correct. Studies have demonstrated that the addition of bioactive glass to dental filling materials enhanced mineral formation in the dentin, promoting remineralization of dental caries7 and improved the mechanical properties of a filling in an aqueous environment.8 The latest research has shown that restorations made with a composite filling materials mixed with bioactive glass filler are significantly less prone to bacterial penetration.9 The proportion of the gap depth colonized with bacteria was 61% when a filler incorporating bioactive glass was used, compared with 100% for the conventional filler.
Based on these findings the addition of bioactive glass to composite filling material may increase the durability of composite fillings while also reducing the incidence of secondary tooth decay at restoration margins.
Conclusion
Secondary decay at the site of tooth restorations is an ongoing challenge in dentistry. Tooth fillings that utilize bioactive glass composites have been shown to reduce bacterial colonization and strengthen composite fillings. This translates to a reduced rate of decay and increased lifetime of the restoration. The addition of bioactive glass to dental filler materials thus have the potential to offer patients requiring dental restorations a less problematic solution.
Jamie Kruzic, a professor and expert in advanced structural and biomaterials in the Oregon State University College of Engineering, highlighted the benefits of incorporating bioactive glass into dental filling materials "This type of glass is only beginning to see use in dentistry, and our research shows it may be very promising for tooth fillings. The bacteria in the mouth that help cause cavities don't seem to like this type of glass and are less likely to colonize on fillings that incorporate it. This could have a significant impact on the future of dentistry".
References
National Institutes of Health. NIDCR Data & Statistics. Dental Caries (Tooth Decay) in Adults (Age 20 to 64). Available at: https://www.nidcr.nih.gov/DataStatistics/FindDataByTopic/DentalCaries/DentalCariesAdults20to64.htm
Stauth D. New study: Bioactive glass prolongs the life of tooth fillings Dentistry IQ, 5 January 2106. Available at http://www.dentistryiq.com/articles/2016/01/new-study-bioactive-glass-prolongs-the-life-of-tooth-fillings.html
Marks LAM, et al. Dyract versus Tytin class II restorations in primary molars: 36 months evaluation. Caries Research. 1999;33:387–392.
Rahaman MN, et al. Bioactive glass in tissue engineering. Acta Biomaterialia 2011;7:2355 2373.
Brauer DS. Bioactive Glasses—Structure and Properties. Angew Chem Int Ed 2015;54: 4160–4181.
Mo Sci Corporation website. http://www.mo-sci.com/en/products
Prabhakar AR, et al Comparative Evaluation of the Remineralizing Effects and Surface Micro hardness of Glass Ionomer Cements Containing Bioactive Glass (S53P4):An in vitro Study. Int J Clin Pediatr Dent. 2010 May-Aug;3(2):69-77. doi: 10.5005/jp-journals-10005-1057. Available at https://www.ncbi.nlm.nih.gov/pubmed/27507915.
Chatzistavrou X, et al. Fabrication and characterization of bioactive and antibacterial composites for dental applications. Acta Biomater.
2014;10:3723–3732. Available at https://www.ncbi.nlm.nih.gov/pubmed/24050766
Khvostenko D, et al. Bioactive glass fillers reduce bacterial penetration into marginal gaps for composite restorations. Dental materials 2016;32(1):73–81. Available at http://www.demajournal.com/article/S0109-5641(15)00437-6/pdf